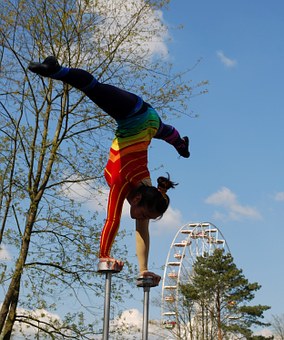 In my experience of performing new music (well over 2 decades) and teaching new music (at the college level for more than 10 years), I have found practicing and learning new music improves playing.
Here are some examples:
Tone: pieces with altered timbres encourage players to develop, practice, and control different timbres. On flute, for example, practicing air sounds can help players clarify their "normal" tone. Compositions requiring various degrees of air vs focused tone, even more so.
Harmonics: improves technical control and pitch hearing.
Unusual harmonies: for strings can require different hand positions; left hand flexibility. For winds, embouchure and finger flexibility.
Complete Sul pont/sul tasto: develops awareness and control of contact points.
Vibrato: develop different speeds and intensity as an expressive tool. Good for helping control unwanted quivering as well. Nonvib can reveal otherwise hidden tone problems.
Whistle tones: develops embouchure control; reveals hidden physical tension; coordinates lip/finger/ear; especially good for excess tension.
Tuning: microtones develops pitch hearing, as do glissandi.
Singing while playing: develops embouchure control and ear training; helps eliminate unwanted throat noise.
Circular breathing: develops embouchure control; encourages intention regarding breath.
Ability to conduct from/with the instrument: improves rhythm, tempo control, playing position, physical control, communication, ensemble coordination.
Complex rhythms: solidifies sense of pulse; simpler rhythms get easier; improves chamber music skills (watching, listening, cueing).
Repetition of pulse: solidifies sense of pulse; improves chamber music skills (watching, listening, cueing).
Extremes of dynamic, articulation, register: develops control of embouchure/bow, tuning. Exploring the extremes of one's technique is useful for subtle playing as well.
Lack of recordings: learning previously unheard/unplayed/unrecorded compositions develops interpretative skills, improves score reading, mentally "hearing" the score, rehearsal strategies, imagination, problem solving, expressivity….
How do you find new music improves playing? Let us know in the comments.